Our gold subscription coaches
The following Gold subscription coaches are there for you. Our Gold coaches are spread all over the world. If you live in the US, it would be of advantage if you picked our US coach, naturally. However, if you wish to train with a foreign coach and maybe even practice your foreign language skills, decide on a coach living anywhere in the world.
Your gold coach - your personal online running coach
Do you have high goals in running, but don't know how to achieve them? Your running.COACH Gold coach supports you on your way!
Your personal online coach discusses and defines your goals together with you. On your way there your coach advises and supervises you. Via e-mail, phone or Skype you can communicate with your coach and talk about your training. Your coach helps you to master the challenges you might be facing on your way to achieving your goal. Having insight into your training documentation, your coach is able to analyse your training and, in case of stress, illness or injury, to react to changing circumstances by adapting your training accordingly. We are looking forward to supporting you!
Interested? We would love to provide you with more information about the Gold subscription! Email us on support@runningcoach.me
Success stories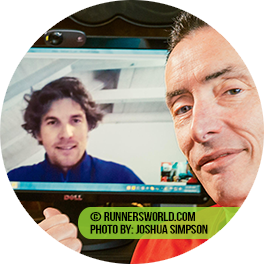 John Hanc
"journalist at the popular Running Times Magazine, prepared the Marine Corps Marathon together with our gold coach Gabriel Lombriser."
John Read More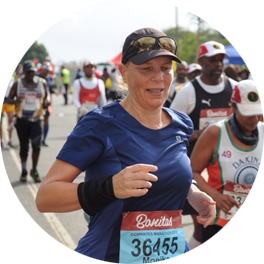 Monika Cremosnik
Thanks to the support of my running.COACH Gold Coach, Stefanie Meyer, this year became my year of success! Intensive and always personalised training plans and always the right words and encouragement have helped me to realise my dreams. I am now a finisher in the ultramarathon in South Africa, the Comrades Marathon.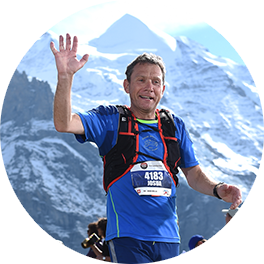 Josua Müller
I had a dream: Running a marathon once in my life. The fact that I managed to complete the Jungfrau marathon of all marathons is something I have to thank the boys of running.COACH for. Without their support and their personal coaching I wouldn't have been able to master this challenge.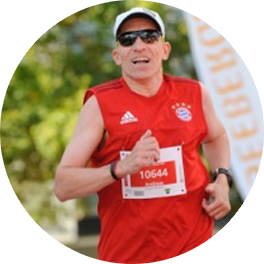 Andreas Fauth
I took up training suffering from acute Achilles tendonitis. Gold coach Ingalena Heuck, taking various measures, managed to get me back into pain-free training. I have been able to complete the Munich half marathon without pain, but with a lot of joy instead.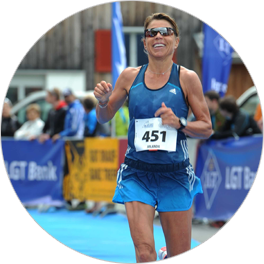 Jolanda Regez
Thanks to individual coaching I have not only been highly motivated but I have also been able to improve my personal best in half marathon by 4 minutes. I highly appreciate having this great technical expertise by my side.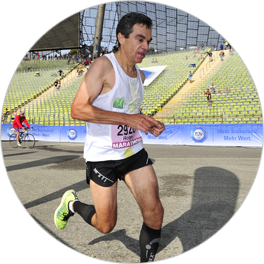 Roger Schnyder
I feel supervised in the best possible way and I can count on competent consultancy by my coach. The coordination with running.COACH always reassures me that I'm doing the right thing on my way towards achieving my great sporting aspirations.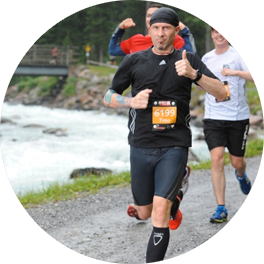 Timothy Heinz
Thanks to the individual training schedule provided by running.COACH I always have the certainty of taking appropriate measures to prepare for my competitions. The sophisticated statistics and the personal guidance motivate me additionally, which manifests itself in a steady improvement over the past three years.