Success stories due to running.COACH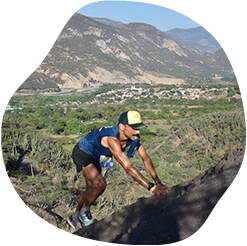 Said López
running.COACH has helped me plan my entire season for the year. I love the flexibility with which the training plan is adjusted when an annual goal changes. I am very happy with the way it plans my week, the accuracy of the pace and heart rates, and the ease of use of the app. I find the dashboard very accurate and the stats help me keep a clear track week after week. This year my goal is to reach 800 ITRA points at three mountain ultras in Colombia, and I hope to do it with the help of running.COACH.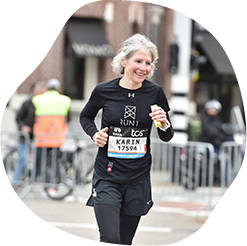 Karin Stoop
With the training program from running.COACH, I was able to achieve the goal of a "marathon" within a year with a varied training plan that was adapted to my performance. It is impressive how tailor-made this online training program is. My dream of finishing a marathon has come true. The different training units and the noticeable progress are very motivating.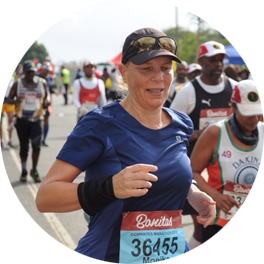 Monika Cremosnik
Thanks to the support of my running.COACH Gold Coach, Stefanie Meyer, this year became my year of success! Intensive and always personalised training plans and always the right words and encouragement have helped me to realise my dreams. I am now a finisher in the ultramarathon in South Africa, the Comrades Marathon.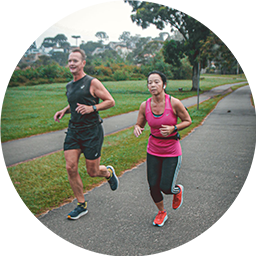 Claudio Langner
running.COACH was exactly what I was looking for. A training plan that adapts to my level and my training rhythm. I am thrilled.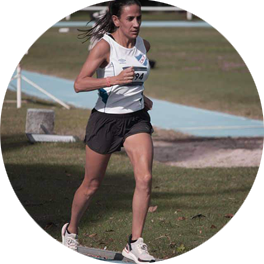 Silvia Perez
When I started training with running.COACH I found it hard to lower the intensity of each workout. But I continued because I believe that "less is more". With running.COACH I not only continue to improve my times and meet my goals but I feel strong and in very good shape. This is what allows me to finish a competition happy and keep on doing what i like the most: RUNNING!!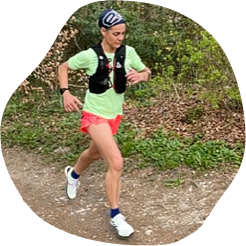 Angela Heller
"When I started running again after a long break, it was clear to me that I wanted to train in a structured way. With the reference 'Viktor Röthlin' my confidence grew and I bought my first subscription, a silver subscription. I was enthusiastic from the beginning and my motivation increased from training session to training session. I followed the instructions very precisely and the result for my big goal, the SwissAlpine K43, was correspondingly perfect!"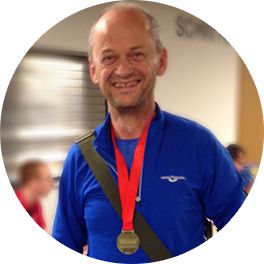 Gert Bodamer
A lot of runners train without a strategy or a concrete plan, because they think running is easy. The focus shouldn't be only reaching a certain time, it is more important to see what is the best for the body and the individual. My Gold coach was a big help regarding this.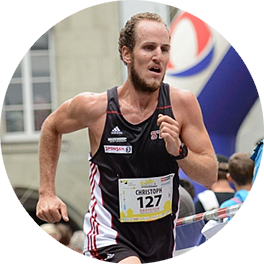 Christoph Friedli
Thanks to continued training with running.COACH, I was able to clearly improve on distances ranging from 10km to mountain running and marathon in the past couple of years, without risking an injury. Those successes encourage me to aim at new targets time and time again.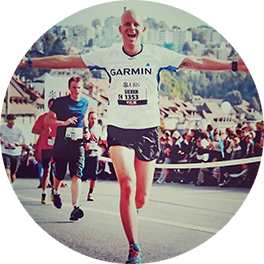 Silvan Geiser
For years I had been trying to improve my PB in half marathon. I never managed to do it under 1:35. I realised that, in order to reach my goal of staying under 90 minutes, I needed to change my training. running.COACH was the solution to my problems: within 17 weeks I managed to run it in 1:29:05!
Rita Wicki
I ran the Lucerne Marathon and I almost reached my goal. With a 3:39:31, I did not beat my PR, however, I enjoyed the race, both during and after, with no issues or pain! I am so happy I have chosen your training program. New stimuli, new motivation, and the confidence to do everything right gave me a great feeling! Thank you!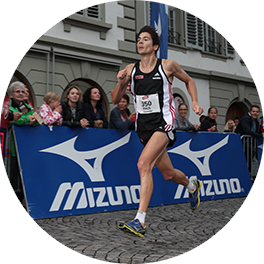 Paul Hügli
After struggling with several muscular problems for more than two years I am now back on track. Thanks to the structured and dynamic training plan from running.COACH I could steadily increase the work load and never lost motivation. After the first competitions this summer the hunt for new personal bests and other goals is to be continued.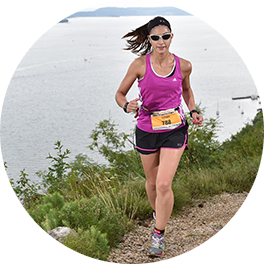 Geneviève Racine
running.COACH motivates me a lot. It helps me getting variation into my training, as well as adhering to my recovery phases after physical efforts. I know that, this way, I am capable of achieving my goal: to run the Berlin Marathon. Hence, for me, the decision to use running.COACH is a small investment for a big goal.